Match Report: VCC 3 vs Olympia 1
Match Report: VCC 3 vs Olympia 1
Date: 25 june 2023
Venue: Sportpark Westvliet
VCC 3: Ahsen, Jenagan, Rohit (c), Tanveer, Babette (wk), Pranav, Mohsen, Jacobus, Alejo, Amrit, Navjot
In a thrilling encounter at Sportpark Westvliet, VCC 3 took on Olympia 1. After winning the toss, Olympia elected to bat first, while VCC 3 aimed for a big win to boost their net run rate.
VCC 3 came out strong with Navjot opening the bowling. He struck early in the first over, inducing an out-swinging delivery that found the hands of wicketkeeper Babette, dismissing an Olympia batsman. Navjot continued to impress with his bowling, maintaining a steady line and length. He bowled an excellent spell of 8 overs straight in the scoring heat of a 30-degree Sunday.
Rohit, leading the VCC 3 side, showcased his skills as a fielder, taking his first catch (2nd actually) of the season off Navjot's bowling. Jenagan also contributed with a good catch in the slip, while Babette proved her skills behind the stumps, adding another dismissal to her name.
Navjot emerged as the star bowler for VCC 3, claiming 4 wickets for a mere 10 runs in his quota of 8 overs. His exceptional performance included the crucial wicket of Olympia's best batsman. With the top order dismantled, it was now up to the other bowlers to remove the tail.
At 51/4, Amrit and Alejo took charge of the bowling attack for VCC 3. Both bowlers delivered outstanding performances, taking 3 wickets each while maintaining an economical bowling rate. Their combined efforts helped VCC 3 restrict Olympia to a meager total of 76 runs before being all out.
With the completion of the first innings, VCC 3's batsmen stepped onto the field, determined to chase down the target of 77 as quickly as possible. Mohsen and Tanveer formed the opening partnership, batting together for the first time this season.
The opening batters provided a solid start, scoring 28 runs in the first 3 overs. Mohsen showcased his power-hitting skills by smashing a big six off Olympia's opening bowler, Sander. Unfortunately, Tanveer was caught on the boundary in the fourth over, but it didn't deter Mohsen's aggression as he responded with another six.
Mohsen, accompanied by Jacobus, displayed excellent batting skills, chasing down the target in just 8.4 overs and securing victory for VCC 3. The swift victory proved beneficial for VCC 3's net run rate.
It was a commendable team performance by VCC 3, with notable contributions from the bowlers. Navjot Singh finished with impressive figures of 8 overs, 2 maidens, 10 runs, and 4 wickets. Amrit Veer Singh bowled 4.2 overs, including a maiden, conceding 9 runs and taking 3 wickets. Alejo Nota bowled a tight spell of 4 overs, including 2 maidens, giving away 15 runs and claiming 3 wickets.
In the batting department, Waseem Mohsen stole the show with an unbeaten knock of 52 runs off just 29 balls, comprising 8 boundaries and 2 sixes. Jacobus provided support with a quickfire 10* runs off 5 balls, including 2 fours. Tanveer Khawaja contributed 7 runs off 7 balls, including a boundary.
Overall, VCC 3 displayed a dominant performance with both bat and ball, securing a convincing victory over Olympia 1 and achieving their desired goal of boosting their net run rate.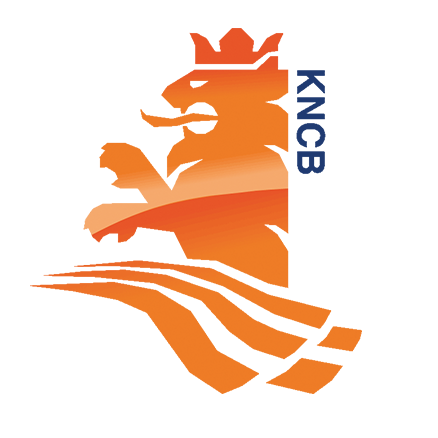 VCC 3 - Olympia 1
Scorecards, Highlights, Insights and Ball by Ball match data | Koninklijke Nederlandse Cricket Bond
This content is also available in:
Nederlands