On one of the hottest days of the year so far (June 25), the U13 team traveled to Rotterdam for the match against Punjab. Punjab are leaders in Pool "B," unbeaten except for a tied match against HCC, so there was some excitement on the VCC side.
There was hammering in the nets before entering the big field where a day earlier VCC1 had won the T20 match. The toss was won and batting was chosen. Unfortunately, Lucas, Reuben and Pranav were unavailable today, but even so we were able to field nine players and not the least! Jayden, Zayn, Samanth, Hridaan, Mo, Enrique, Aadriyan, Tavish and Samanth.
Jayden and Aadriyan opened the batting. After some overs getting used to Punjab's rather hard bowling, it appeared that there were plenty of chances to make runs on the many wides. After 5 overs, the tally stood at 36, including 6 off the bat.
Aadriyan was enjoying himself on this pitch, as he lasted until the 24th over in which he built partnerships with Hridaan (for 7 overs), Samanth, Tavish and Enrique.
5 and 6 balls later, we suddenly lost two more wickets, forcing Branko to quickly prepare to then hold the three remaining balls for 0 runs.
Final score after the first innings 150/7, of which 100 were extras (totaling 87 for wides).
Because of the rising temperature, there were very frequent drinking breaks and spectators also made good use of the shade brought by the shelter.
In the first two overs, Punjab showed their teeth right away. 10 and 18 runs! The 10th ball was notable in this regard, as bowler Tavish's cap lay a few feet behind the stumps, but the ball was hit right into the cap, which was generously given as 5 runs by umpire Karthik as the ball had probably reached the boundary (and a run was made).
Fortunately, the 15th ball (2.3) brought relief, as when run out on a no ball, the first wicket could be taken by a run out! Punjab did not let up and kept the run rate at over 9. Lots of balls towards the leg side, where Samanth had a lot to run at deep mid-wicket. After 10 overs, the score still stood at 101/3, with the other two wickets due to a bowled by Aadriyan and a caught behind by Enrique.
One of Punjab's strongest batters was then eliminated in the 11th over after a catch by Hridaan on a ball bowled by Mo. Zayn and Hridaan were then effective with both 4 dot balls in their overs (12 and 13), after which it was Branko's turn and he took the fifth wicket on the fourth ball in his characteristic style with lots of "flight".
Although 7 more runs were made off the bat in the next over, there was a big drop in the run rate after that. There followed 4 overs with an average of only 3 runs: Branko bowled two overs with 5 dots and 1 wide in both. Enrique also gave away few runs and took the important 6th wicket in the 19th over.
144/6 on the counter with a target of 151 and 5 overs to go. Punjab still seemed on course to win this match. Time for VCC to show that they perform best under pressure!
20th over: Aadriyan bowls a maiden over and bowled on the stumps for the 7th wicket! 144/7.
21st: Zayn on the move, giving away only 3 runs. 147/7.
Will Punjab make 4 runs, or will VCC manage to take the last wicket!
22nd over. Aadriyan again… 1st ball: bowls his first wide. Stress, can happen, 149/7.
2nd ball: Caught & bowled! 148 and all out in the 22nd over!
After this excitement, there was a huge release among the players and also the spectators of VCC. A tremendous victory and also a fantastic teaching moment: anything can happen, never give up!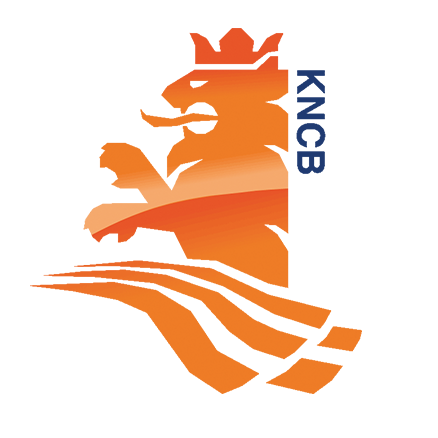 Punjab U13 - VCC U13
U13, Zomercomplex, 25 Jun 2023

Punjab 149/8(21.2)
VCC 150/7(25)
VCC won by 1 run

https://matchcentre.kncb.nl/match/134453-6588803/scorecard?period=1981933
This content is also available in:
Nederlands