They say that the gods talk in signs. For the VCC Zami, they certainly signaled their meddlesome intent regarding fate, luck and rain during an eventful match against Concordia.
It was a game we were perhaps destined to lose after Captain Sander won the toss for once and put us into bat. Winning the toss is not always a good omen, particularly on an all-astroturf outfield that was slow when dry and even slower when wet.
And we had an inauspicious start, as the match began earlier at 11am due to the expected rain at 4pm. The gods smiled, and prepared their heavenly muses. Marek and Martin opened for Voorburg, with 'Arnie' chasing his 10,000th run after a 40-year career with VCC. After a fairly cautious opening, Martin was caught on seven and was replaced by Gijs, who went on to manage 15.
Marek had notched up 34 and was almost ready to breach the five figures. Newshound John was ready with his phone camera to record the historic moment, but Clotho, the god of fate, was to prove too strong for our legendary batsman, and he was caught four short of the target. So the champagne remains on ice until Clotho has determined that Marek, now on 9,996 runs, can cross the threshold and cement his position as VCC's fourth all-time top scorer.
All hail Arnie. We're sure "he'll be back.
Another cruel blow was dealt by Fortuna, the goddess of luck, when Graham was caught on 49 after a glorious innings and missed the half-century by one run. As we all know of course, wicket keepers are made out of kryptonite, so he took it in good humor, exclaiming that having been dropped twice it was time for someone to actually connect. And he was to later get his revenge behind the stumps by catching a Concordia player, dismissing him for one.
Chris managed a very useful 42 not out, ending the innings after 35 overs with Floris, also not out on seven. So, we broke for lunch at 173-4, a fairly respectable score that we thought might be enough.
Catches really do win matches
After a delicious hot bread lunch, it was time for VCC to field. Nick and John did not let their hangovers from their respective summer works get-togethers interfere with an afternoon's cricket, though perhaps they were not at their sharpest after Dionysus, the goddess of wine, had woven her magic the previous evening. Nick dropped a catch at gulley from a high ball that to be fair was swerving in the wind, while John at square leg went for a catch that bounced off his finger tips, an attempted salmon-like leap not withstanding.
Fortunately, the grown-ups were on the ball. Sander took a spectacular high catch right on the boundary that must be a candidate for the VCC catch of the season, and then followed it up with another neat catch to dismiss the next batsman. Alas, a third catch to get the hat-trick was to prove to be one too far and a fast-moving high ball bounced off his usually safe hands.
Nearly but not quite – Marek awaits a delivery that did not deliver the bubbly
Prem also took a lovely catch involving several gymnastics that kept the ball in his hand and the rest of him rolling on the ground. They say that catches win matches, and this was certainly true of Saturday's game, where all four VCC players and five of the six Concordia wickets came from bat-to-hand.
If this kind of astroturf pitch suits pace bowlers, we were quick to show it. Richard cannoned down a beauty on the very first ball of his over and hit the mid stump of their fourth batsman, who helpfully confirmed the wicket by hitting the stumps with his bat as well.
But then we also did manage to give away 22 runs in extras, faithfully following the Zami mantra that every over has to have a wide in it – two of which ran on to hit boundaries. If there is a god of bowling, it would probably be Gelos, who likes a good laugh.
Rain stops play
Then it was the turn of the Dutch weather gods to deliver the rain they had promised earlier. It is said that in the Netherlands, it is Zeus himself who loves the country so much he delights in making it the wettest nation in Europe. As the heavens opened at 4pm as predicted, the covers went on for an enforced one-hour break, finally coming off at 5pm so we could finish the innings.
When we resumed, since their run rate was much higher than hours, all we could really do was get them out. It came as some relief when finally Martin caught and bowled their second-highest scorer who was dismissed on a very useful 43. But we couldn't prevail, and it only took a few more boundaries before Concordia hit the necessary 174 with seven overs and three players remaining.
As the rain started to fall again, it came something like a relief to get into the pavilion for some welcome wetness in the pitchers served up by our hosts.
We came, we saw, we did not conquer Concordia. As always, our thanks to the Delft side for their fabulous hospitality, as we hope Helios, the god of sunshine, will be padding up for our remaining games of the season.
John Coppock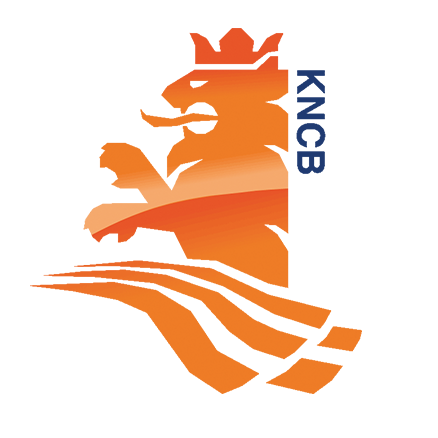 Concordia Zami - VCC Zami
15 Jul 2023, Zami, Sportpark Brasserkade

Concordia: 174/6(27)
VCC: 173/4(35)
Concordia won by 4 wickets

https://matchcentre.kncb.nl/match/134453-6629907/scorecard?period=2058620
This content is also available in:
Nederlands