VCC3 were pumped-up from the mid-week T20 victory over Punjab and that match provided great insights into the opposition's weakness. We formulated bowling and fielding strategies for specific players and felt confident in the run-up to the match. Although, Punjab had won the first 40overs encounter (read: bump in the road), the recent mid-week loss at the very brand of attacking t20 cricket they play must have jolted them.
To begin with, it is now evident that they are heavily reliant on their batting and appreciate chasing. Unfortunately, we lost the toss and were put into bat first. To overcome "hard luck" we had to do more "hard work.
We had factored in the toss loss possibility and believed in our own bowling/fielding ability.
We aimed to score minimum 300 runs in 40overs. To achieve this score, the game had to be played at consistently high strike rates. Mohsen and Tanveer opened for us with a directive to maximize scoring in the power play and both played swashbuckling shots. Mohsen got out lbw (36).
Rohit at no. 3 supported Tanveer, who was continuing the momentum. Tanveer got bowled out at 43 on the first ball after drinks in the 12th over. Time and again we see this phenomenon, that drinks break has been nemesis of the set batter. We hope/expect he will learn from this and convert his starts into much bigger scores. Rohit, much to his chagrin timed a shot well enough to cover, a good catch brought his fell (17). Naman at no. 4, looked fluent but was caught at deep midwicket/ sq. leg. Jenagan, also perished to a soft c&b dismissal (5). VCC3 were reeling at 123 in 18.4overs with 5 wickets.
Amrit and Ahsen (our own Jeda Seth!!) played very sensible cricket and brought back life into the match that was not looking very favorable. Excellent boundaries were scored at will and the tempo kept alive. A drama unfolded over Ahsen's run-out appeal, which the leg umpire adjudged was not-out. Amrit got lbw out at 36runs. Haris at no. 8 could not stay much long at the crease.
VCC were 211 runs in 29.4 overs. Ahsen, got out at 62 runs. Both Pranav and Karthik took it upon themselves and pounded their bowling, they scored very important and quick 32 and 33 respectively. Mr. Prabhakaran (Sarath), hit probably the first ever six of his life (bigger than the size of his living room), he giggled entire evening thereafter boasting and challenging us with his career best strike rate of 333.3.
VCC score 303/9 in 40 overs.
Despite, the scare of a heavy storm, the ground 1 held quite well to some moderate rain and we could continue the second innings for full 40overs. Both openers got a life after dropped catch each. They were on-course with rate, before Sarath's resolutely bowled the opener. Karthik (Slinga) was roped in for this match. He was rewarded for sticking to the plan with a bowled. They played hard shots and kept up with the R.R. Amrit on the other side kept the lid on the scoring and dampened the scoring rate. No. 3 batter out on a sticky reflex catch. There was plethora of bowling options in the team and all equally capable of doing the job. Ahsen was deployed, he took the important wicket of their opener with a beautiful in seam cutter that saw the middle stump dislodged. The game now in control. He was express and accurate. A flurry of wickets between Ahsen, Amrit brought them to a grinding halt. Amrit picked up 5 wickets in spell. Pranav scalped the last player lbw whose only intent was to prolong their defeat. The mighty Punjab team was bundled out at 156 in 29.1 overs. VCC3 won by 147runs.
The team stands firm at the top of the table. The upcoming encounters are crucial to the journey toward Transition class. There were many important contributions, but Amrit and Ahsen were high performances of the day.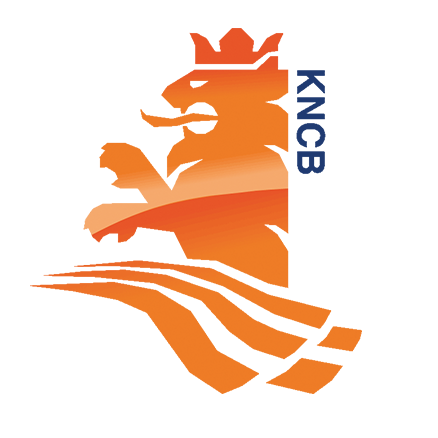 VCC 3 - Punjab 3
9 Jul 2023, 2e Klasse, Sportpark Westvliet

VCC 3: 303/9(40)
Punjab 3: 156/10(29.1)
VCC 3 won by 147 runs

https://matchcentre.kncb.nl/match/134453-6558882/scorecard?period=2038075
This content is also available in:
Nederlands