VCC5 XI: Dinesh (c), Nissar, Jinko, Farhaan, Vishal, Nitesh, Sundeep, Fahad, Ayub, Samrit, and David.
The weather forecast did not look good in Eindhoven, which led us to prepone the match to an 11:00 am start. We lost the toss and were asked to bat first. We were eager to set a target on the board as the home team preferred to bowl out their opponents and chase the total on their ground. However, things didn't go as planned.
Jinko and David started the innings slowly and cautiously, aiming to avoid early wickets. They managed to score a few boundaries here and there to keep the scoreboard ticking during the power play. The Eindhoven bowlers initially restricted our batsmen from scoring freely. Unfortunately, David (7) got caught behind off a fine edge. Nissar came in and immediately started dominating the Eindhoven bowlers, hitting boundaries consistently.
Jinko supported his brother at the other end by rotating the strike, allowing Nissar to showcase his skills. However, their partnership was short-lived as Jinko fell to a spinner after contributing 17 runs. Ayub joined Nissar, recognizing his teammate's excellent form, and they both rotated the strike well, scoring boundaries whenever possible. While Nissar was on strike, he unleashed a barrage of massive sixes, shattering Eindhoven's hopes of dismissing him. Unfortunately, Ayub fell while attempting to clear a fielder and got caught. Nitesh came in, witnessing Nissar's incredible power hitting, and was himself just inches away from reaching his maiden century for vcc5 when he got out for 95 runs, including 10 sixes!
Sundeep arrived at the crease with Nitesh already settled, knowing the potential these two had. They aimed to bat for a long time. Nitesh wanted to continue the momentum set by Nissar, but he got dismissed after a short stay. Fahad, making his debut, provided support to Sundeep while he settled in. Soon, Sundeep started smashing boundaries, maintaining momentum, while Fahad kept rotating the strike and also hit a few boundaries to keep the run rate up. Fahad (34) eventually got caught after top-edging a delivery. Farhaan came in with three overs remaining. Shortly after, Sundeep got run out, bringing his innings to an end after scoring his maiden 50 for VCC. After another quick wicket, the captain walked in to face the last ball of the innings with VCC at 300/9. He had one thing on his mind: to make the most of the remaining ball and hit a beautiful boundary through extra cover. Our batting innings concluded at 304/9.
ECC needed to chase 7.6 runs per over. It was up to our bowlers to restrict their batsmen from taking control of the game. Jinko and Fahad provided us with a good start, with Jinko taking the first wicket by catching the ball behind the wickets. Both Jinko and Fahad bowled well during the powerplay, limiting ECC to 42/1 (considering ECC's target of 305). Vishal and Nissar bowled the second spell. They started a bit rusty but soon found their rhythm, with Vishal taking a wicket and a catch by Samrit. The pressure mounted on ECC due to the disciplined bowling from Vishal and Nissar, forcing their set batsmen to play aggressive shots. However, Nissar's pace led to another catch by Samrit. Soon after, ECC's main batsman came to the crease, aiming to accelerate the run rate and revive their slow start. Despite a few loose deliveries from our bowlers, they were motivated to dismiss the main batsman. Vishal's last ball of the over resulted in the batsman getting caught by Fahad while attempting an aerial shot over covers, which turned out to be the most crucial catch of the game. Vishal finished his spell with figures of 8-0-50-2, and Nissar with figures of 8-0-52-1, both making valuable contributions. Farhaan joined the skipper to begin their bowling spell.
After a shaky first over, Farhaan found his rhythm and started bowling unplayable deliveries, resulting in the batsmen attacking our skipper's bowling. However, it didn't work in their favor. Farhaan dismissed a batsman who seemed to be settling in, hitting the stumps with a beautiful seam delivery. Nissar took a good catch off the skipper's bowling, and on the very next ball, the batsman attempted a quick run but was run out on a direct hit from Farhaan. Another batsman tried to hit a boundary off Farhaan's bowling, but Ayub took an exceptional catch. Eventually, Fahad and Jinko got the ball again, and it didn't take long for Jinko to take the final wicket of the game, resulting in an 80-run win for VCC! ECC was all out for 224.
It was a brilliant team effort, with exceptional fielding and catching from Samrit and Ayub. Farhaan's rocket throw was impressive, and David's wicket-keeping was superb. Nissar and Sundeep displayed an outstanding batting performance, with Nissar hitting 10 sixes and Sundeep achieving his maiden 50 for VCC. Vishal, Jinko, and Farhaan bowled brilliantly. Special recognition goes to our captain, Dinesh, for his strategic field placements and an excellent finish to VCC's batting innings. Nissar was awarded the Man of the Match.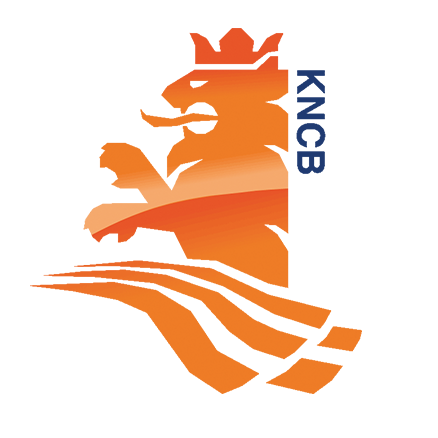 Eindhoven 3 - VCC 5
3e Klasse, Sportpark Dommeldal-Zuid, 16 july 2023

Eindhoven 3: 224/10(34.4)
VCC 5: 303/9(40)
VCC 5 won by 79 runs

https://matchcentre.kncb.nl/match/134453-6571735/scorecard/?period=2056021
This content is also available in:
Nederlands